Mobile app development company in dubai
Though there are several various mobile app development services, as responsible citizens you should pick the most reliable. Companies that can be no one, but Daiyra, in UAE were established with a focus on digital transformation by embracing technologies and new trends. provide a range of business solutions to assist small, medium-sized, and large businesses in reaching their target market and boosting sales. For a digital firm, Daiyra worked as an outside mobile application development team. They mostly supported internal application development initiatives. We work with discipline and are keen on delivering good results.

Why should you hire Daiyra for your mobile application development?
Trusted Resource And Expert Technical Knowledge
By hiring Daiyra as a mobile app development company, you'll be free to manage business activities while getting ready for app automation. Employing a committed developer with certified knowledge is essential.
Dependable source and superior technical expertise.
The team will manage the app development at every stage and be able to handle all of the application's requirements.
It will uncover unique tactics for the growth of your company. The most recent tools, certifications, and licenses—all of which are highly important in application development—will be available to you. These experts can understand codes with ease and are also knowledgeable in programming languages.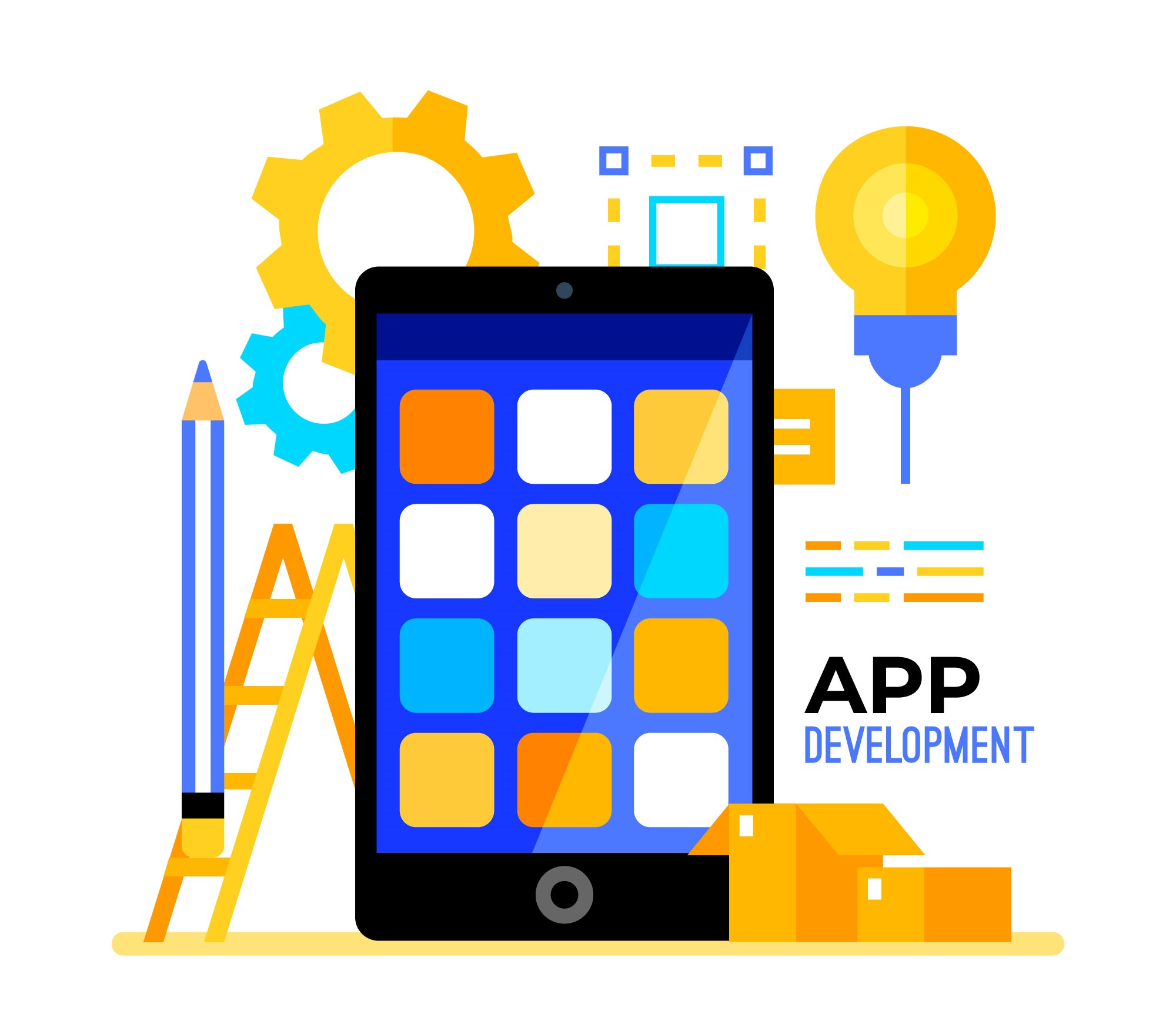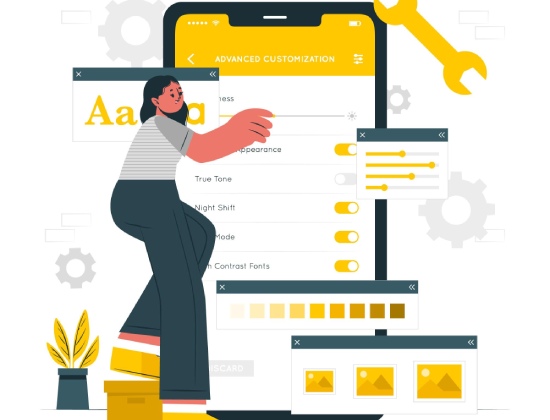 A Low Instance Of Legal Issues
The handling of duties and conducting of every online business is highly delicate. There is a significant degree of danger involved, and there may be sporadic incidents of fraud and hacking that require legal attention.
Hiring Daiyra, a reputable mobile app development firm, would assist you in reducing such legal concerns. They will create an application while keeping legality because they are a legally recognised company.
If any such legal difficulties arise, they will be handled by the iPhone app development business directly. Therefore, you save headaches by working with a mobile app development business.
We will personally investigate the contract's requirements.
Helping You Build The Next Big Idea
We create trends and increase the value of your brand by assisting you in developing solutions that can alter your entire company philosophy. We are enthusiastic about reliable quality IOS, Android, and cross-platform mobile applications, aiming to fulfil business requirements.
Our crew at Daiyra, which is renowned for its excellent portfolio, positive work atmosphere, and competent personnel, will assume responsibility for meeting your needs on every level. The company's CEO only has to be paid before you can kick back and unwind.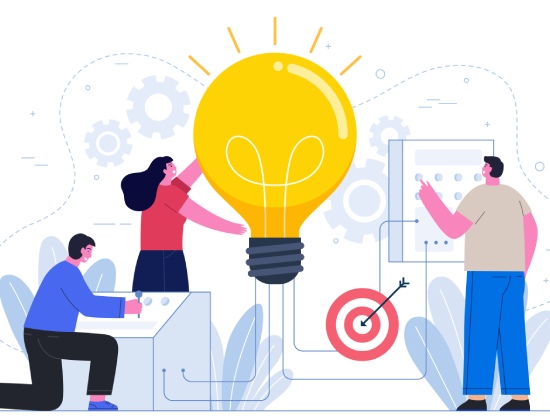 We think mobile first
We work with an organised team and strategies. We approach every project of clients very thoroughly.
We are popular for our passion for technical functionality and ease of access are two major cornerstones of mobile app development. We aim to balance aesthetics and functionality. The prime focus is usability and fluidity in addition to aesthetic sensibility. We are enthusiastic about high-quality IOS, Android and cross-platform mobile applications aiming to fulfil future business requirements.
All thanks to our expert mobile app developers for their impeccable reputation.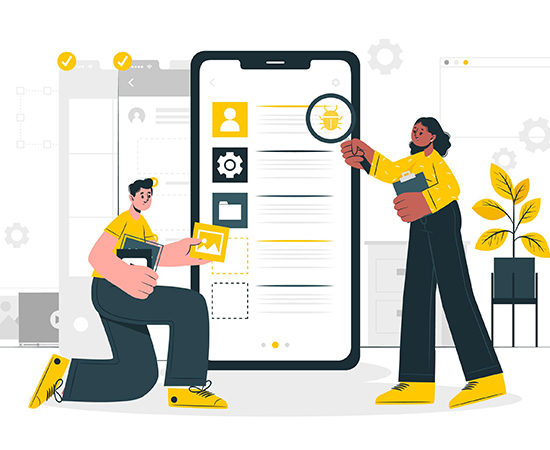 Our Mobile App Development Services
We at Daiyra are all set to offer you the development app through proper monitoring of what seems suitable for your business. Though we are a trusted team of professionals with expert knowledge about mobile apps to ensure the successful development of mobile phones.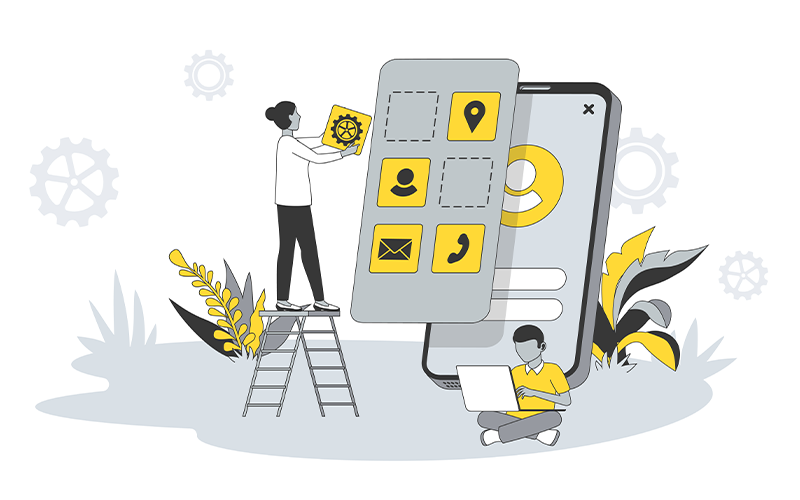 IOS App Development
We have skilled iOS developers who can assist you in utilising technologies, carrying out integrations, and creating functionalities pertinent to developing products around iOS operating system-enabled devices. They have a wealth of experience in iOS application development.
Our full-stack iOS developers can help you create custom iOS applications to meet your particular company demands because they are knowledgeable about all the most recent iOS developments. We assist you in customising the entire development cycle to meet your needs, from conception and ideation to deployment
Android App Development
By capturing environment and state information, Daiyra facilitates the development of Android apps. Recreate issues down to the Android version, screen orientation, and battery level. By observing how frequently an Android problem happens in context, the tag distribution graph makes it simple to isolate and prioritise any such error. Daiyra makes sure to provide you with the best android development services by tracking down problems with performance, bugs, and trends in code quality. Using open-source error tracking, developers can keep track of and quickly fix crashes. Enhancing Error Tracking.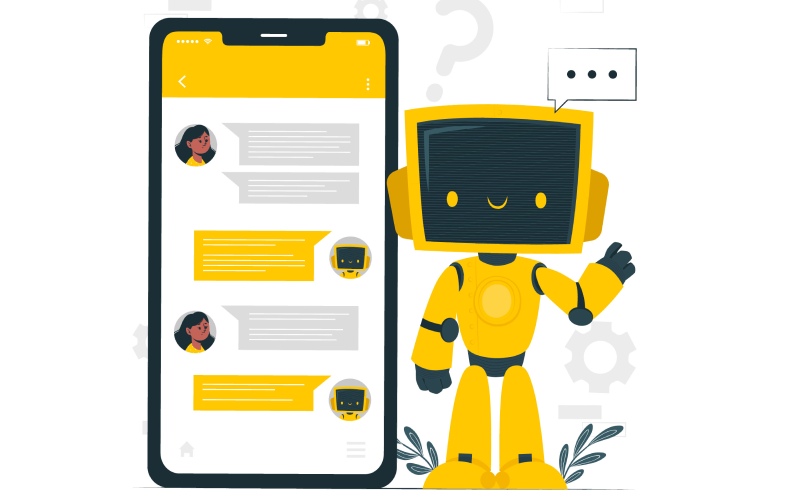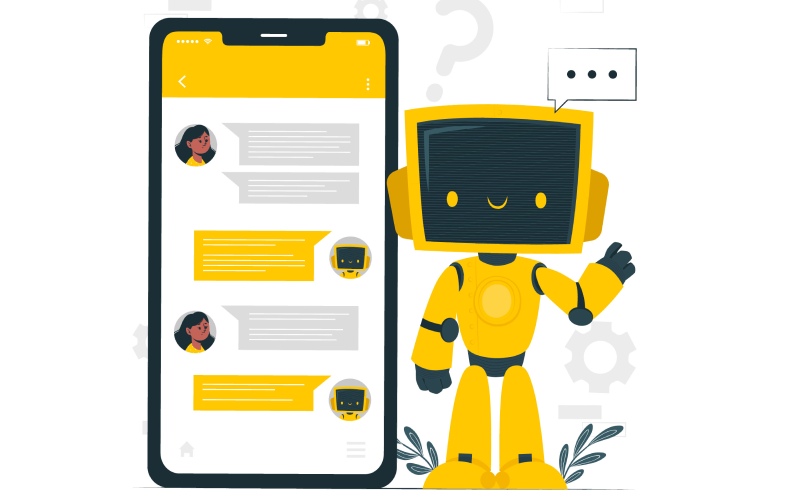 Hybrid App Development
The term "hybrid app" refers to a type of application that blends traditional app with the accessibility of the web. To put it simply, hybrid apps are online apps packaged inside a native app shell. Shell applications, once procured from an app store and installed locally, can make use of the mobile platform's features by way of the app's built-in browser. The browser and its extensions operate invisibly in the background, never being seen by the user and mobile app development dubai can be used for the same.
React Native Development
Popular mobile app framework React Native is written in JavaScript and can be used to create natively rendered apps for both iOS and Android. Using the framework, you can write an app that runs on multiple platforms with only one set of source code. Facebook unveiled React Native in 2015 as an open-source venture. In just a few years, it has become a leading solution for mobile development. Instagram, Facebook, and Skype are just a few of the popular mobile apps that employ React Native programming to run. In this post, we'll go over these and other uses for apps built with React Native.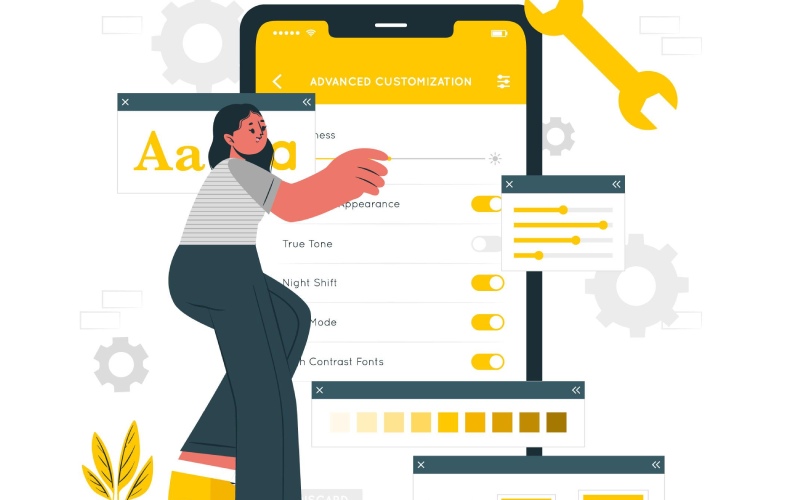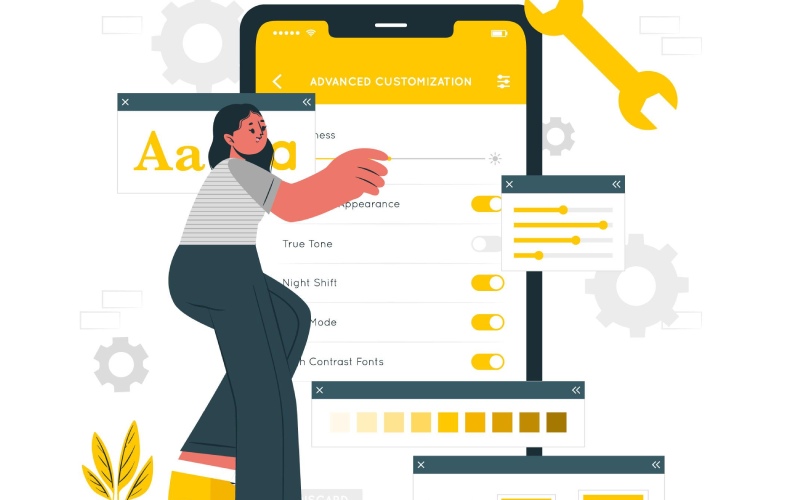 Flutter App Development Dubai
The Flutter App Development is By providing a free and open-source framework, Flutter is influencing the future of mobile app creation. This mobile UI was created by Google to let app developers create native mobile apps for both iOS and Android using the same set of code. Flutter streamlines the process of making polished, useful apps. We are a top mobile app development firm in Dubai, and our flutter-based apps have been used all around the world. Every one of our mobile app developers is an integral part of our knowledgeable team that has the ability to create apps with the potential.
Python Mobile Application Development
Python app development is a process done using different frameworks. Python is not only utilized for online and DevOps programming, but also for app development. Python's emphasis on code reuse results in smaller app sizes and High-level interpreter language. There are many companies for python mobile app development services in dubai. But Daiyra is one the best company for python development because it has a good team of expert developers who has decades of working experience. By using their skills, and resources they provide the best solution.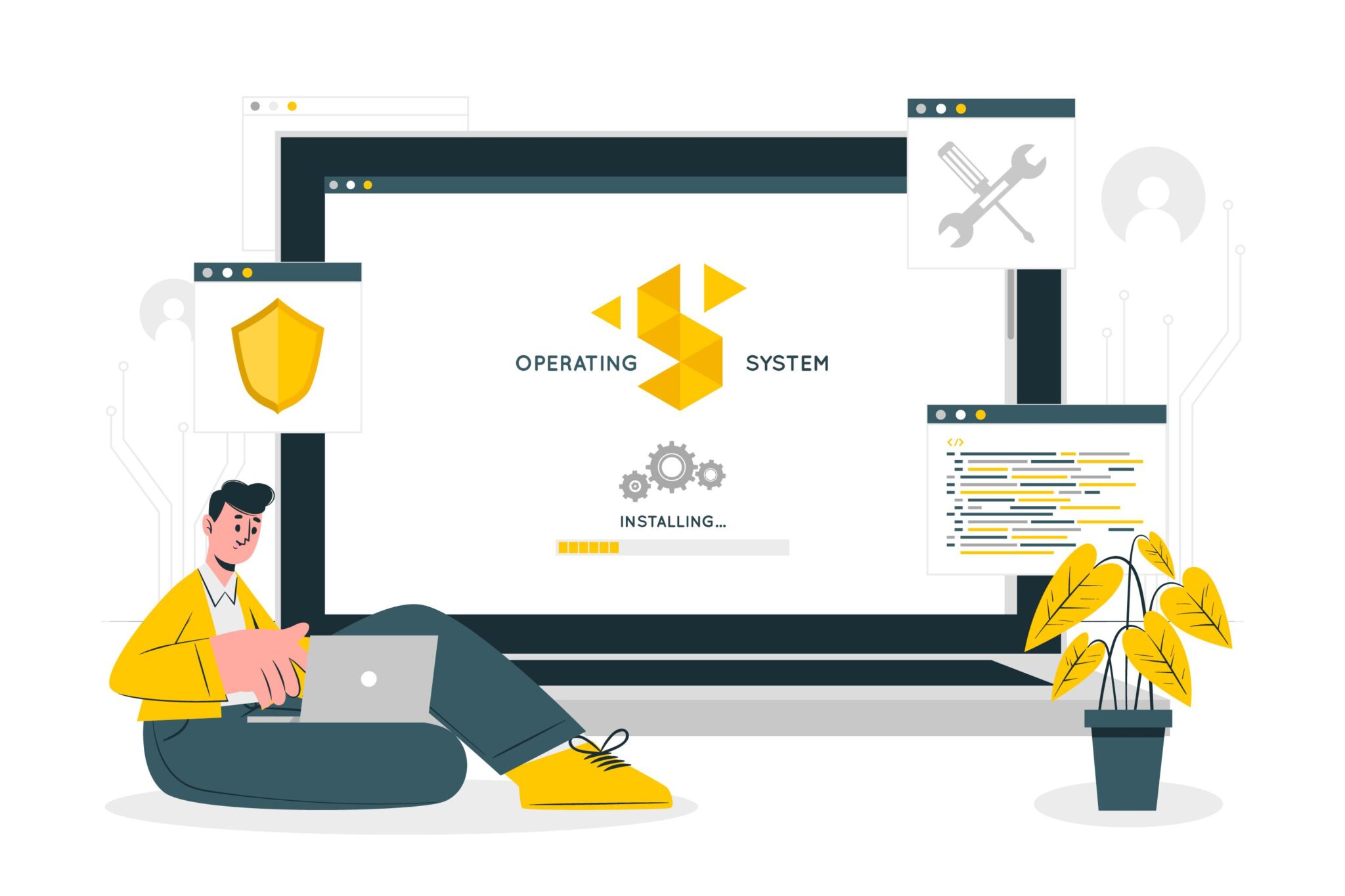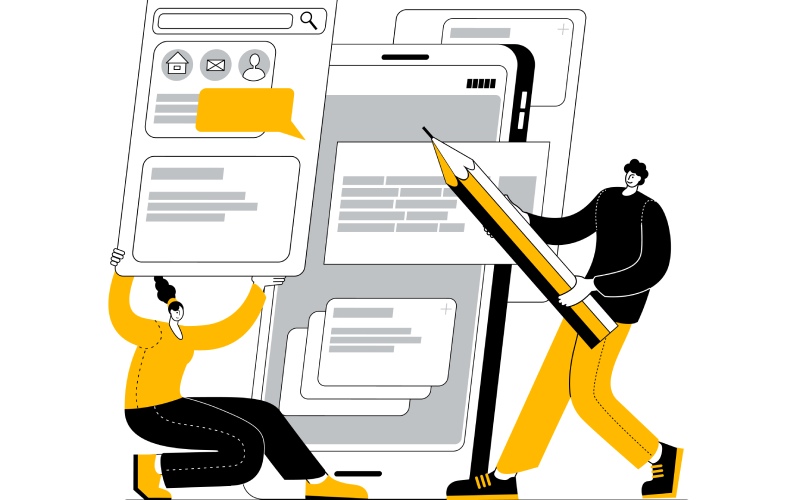 PWA App Development Dubai
Future of mobile apps lies with PWA or Progressive Web Applications. They combine the best of web and mobile app design and development using cutting-edge web technology. A PWA is a website that may also be used as an app. The Push APIs and Cache it includes make it possible for web developers to set up push notifications and launch web apps directly from the home screen. In comparison to traditional apps, progressive web applications are less difficult to set up and keep running. They boast superior usability through making use of web ecosystems, application programming interfaces APIs.
E-Commerce Mobile App Development
Daiyra highly skilled and experienced team of developers will bring your vision to life and create a seamless shopping experience for your customers. Our custom-built apps are user-friendly, visually stunning, and packed with features that will drive sales and enhance your brand. From start to finish, we work closely with you to understand your specific needs and goals. Our solution will take your e-commerce business to the next level. With Daiyra, you can expect exceptional service, top-notch technology, and unbeatable results. Get ready to dominate the mobile marketplace and grow your business with Daiyra.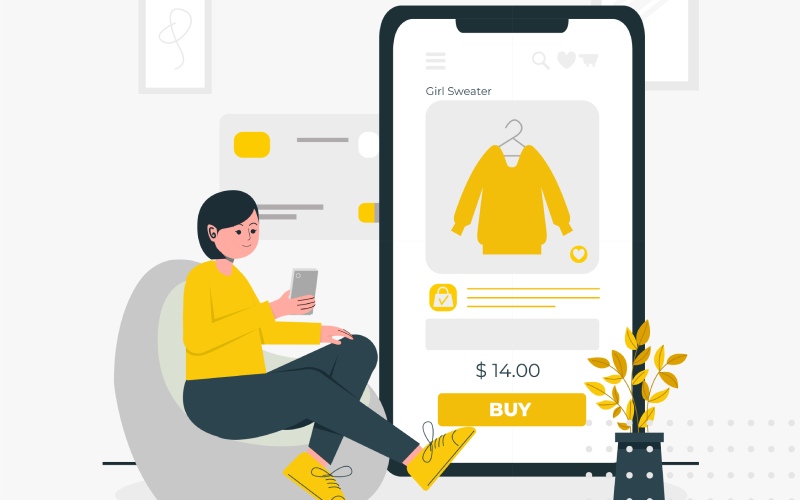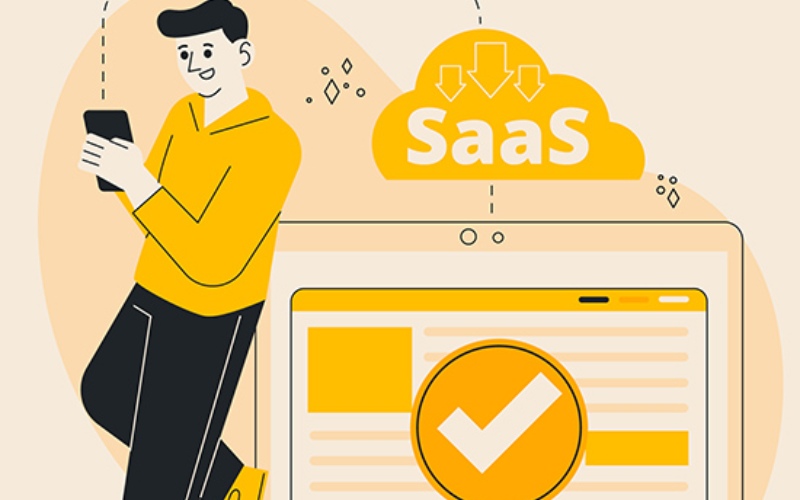 On-Demand Services
Traditional company models are being replaced by the on-demand economy more quickly than we anticipated. By providing them with several key capabilities, the services in combination with a few apps enable immediate provisioning of products and services.
Computing resources are made accessible as needed under the on-demand computing approach. To put it another way, a provider makes their services available to the user as needed.
The efficiency with which this approach uses the resources at hand is undoubtedly one of its most notable advantages. Time and money are saved by on-demand services.
Mobile Backend And Apps
The server-side operations of mobile applications are correctly carried out by backend applications. Daily offers a full backend solution for nearly any web or mobile application you could imagine creating. It can be readily integrated (through SDK) with some of the most well-liked tools and languages, is open-source and has no dependencies. Our backend services also include – Ease of use, Security Scalability Database framework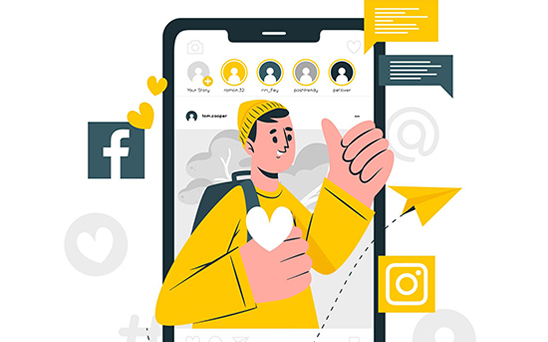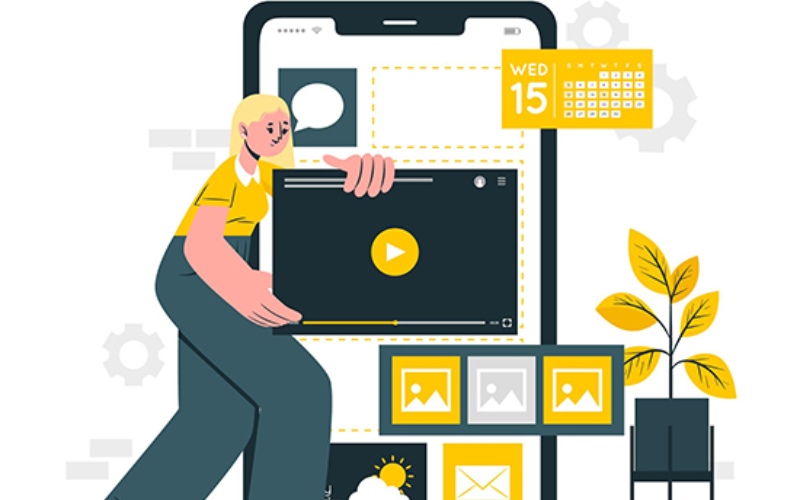 Design And Development
The design and development plan section's goals are to describe the product's design to investors, show how it developed in relation to production, marketing, and the company as a whole, and provide a development budget that will help the business accomplish its objectives.
We at Daiyra ensure an effective strategy related to design and development to avoid hurdles and all the risks which can be threats to your business. To create a unique solution that supports the success of your company, let's talk about the objectives, difficulties, and requirements of your project!
How much time do we need to develop a fully-functioning mobile application?
It may take up to one month or less to create even the most basic mobile app version. Comparatively, it can take more same to design a complex mobile app. The time it takes to complete developing your mobile app project is entirely dependent on external circumstances, thus there is no hard deadline to construct a fully functional mobile app for your business.
Which company is best for making apps development?
There are a plethora full of app development companies out their mobile app development company in dubai like Daiyra is there for your app development and web development after successfully managing 1000+ clients there is no worry about trusting them.
Should we focus more on the front end or the back end?
For this, you need to consider whether the design of your app are more important to you than its functionality. The front end of your mobile app needs more work if you want it to be responsive to light usage and feature-heavy. But if you want an app that can manage lots of users without slowing down, you should think about putting more effort into improving the app's backend.
How do I go about locating reputable backers who will provide financial backing for the creation of my app?
Finding trustworthy investors in app development are crucial to getting your app development project off the ground. If you want to attract the attention of Angel Investors or Venture Capitalists, you must be prepared with a solid pitch and supporting materials.
I need to create a mobile app, but I don't know which frameworks and languages to use.
Your project's structure and programming language choices will be influenced by factors such as its requirements. The group's expertise in building mobile applications. The difficulty of making a mobile app is fulfilled with mobile app development company in dubai for your needs.
I don't know much about coding, but I'd still like to make an app?
You should consider sending Daiyra support, an email describing your ideas, and we'll work with you to specify the features and functionality your app must have.
Do we want tablet versions for both Android and iOS?
Yes, you can have an iPad and tablet-specific version of the app if you have the funds for it. However, you should be aware that the more iterations of your software you commission, the more money you'll have to spend.
Where can I find updates on the project's development?
You'll have our direct line of communication via phone, email, and Skype as well as access to the project management application we employ.
Should I be testing my app?
Together with the developers, our in-house testers will put the system through its paces. But you may always try out the app and give our Q/A staff and developers feedback.
How much do Apple and Google charge to open a developer account?
A developer account with Apple costs $99 per year, while an Android account costs $25 once.
Can I get the app's source code from you?
The project's source code will be delivered to you and remain in your possession once we've wrapped up your work by Daiyra team.
While developing a mobile app which factors must be considered?
The needs of a mobile app development project can be grasped by anyone, regardless of their prior experience or education in technical fields. Notable examples include:-
An app idea that makes sense both practically and monetarily. Spending enough to test out our mobile app concept. The drive to see the plan through and a savvy technological partner like Daiyra, of course.
What are the typical phases of creating a mobile app?
App development initiatives at Daiyra follow a systematic seven-step process:-
Ideation entails taking your fantastic app concept and refining it till it precisely satisfies the needs of the market.
Feasibility studies of mobile app development service in dubai is important. Our professionals conduct in-depth analysis to determine whether or not your proposed mobile app will be successful in its target market.
The next step is for our tech team to start working on the design and development of your idea.
In our opinion, testing and development should be done simultaneously because they are inextricably intertwined. Because of this, we are able to save our clients a lot of money by avoiding various mistakes.
When working with mobile app development service in dubai, we capture every aspect of your technological journey so that we have a permanent record from which to draw inspiration and new ideas.
When your product for mobile app development service in dubai is complete and ready to be released, we'll also assist you in developing innovative marketing plans.
Consistent with our commitment to lifelong education and the pursuit of technological mastery, we're always looking for new ways to improve our processes and the products we offer, ensuring that your app keeps pace with the times.
Which operating system app should I get?
Which app you should get is dependent on your intended users. Get an Android app if you care more about appealing to those who use Android phones. While deciding on the sort of app, it is crucial to keep your planned sales targets in mind, as iOS customers tend to spend more on premium app plans. If you're hoping to reach a wider audience with your final app's release, a hybrid mobile app may be the way to go.
What is the frequency of app updates?
If you want your app to meet user expectations, incorporate new features, and conform to the current security standards, you should aim to release updates at least once a month. But there is no hard limit on how often you may update your app; in fact, you can do it as often as four times a month if you think doing so will improve the app's usability and performance.
Where can I find the most reliable app developer to contract with?
Picking the right technology partner to outsource your mobile app development project to can have far-reaching consequences. Therefore, it goes without saying that you need a technological collaborator who can fully grasp and flawlessly implement your vision. Please let us know how we can assist you in making your mobile app development service in dubai a reality. From the get-go, we take the time to learn about your project's specific needs and goals, so that you may make educated choices throughout the application's development.
What's cross-platform development vs. native app development?
We use the Android and iOS frameworks' default languages and integrated development environments (IDEs), JAVA/Kotlin and Android Studio for Android and Objective C/Swift and Xcode for iOS, respectively, to create native applications. With a cross-platform framework, developers just need to write their apps once before seeing them go live on all major mobile platforms, including iOS, Android, and Windows Phone.
What can be done when new versions of iOS and Android are released?
When an operating system update is released, you should run the application on the new system and document any problems you encounter. Once that's done, contact our development team so they can whip up a solution fast. It's true that Apple and Google both disseminate workarounds for features they're eliminating.
Do you employ developers and designers in-house?
Yes, we do have a specialized in-house team that handles everything from programming to user interface design to quality assurance testing to search engine optimization analyst work and even brand management.
I was wondering whether your staff might assist with establishing a server for my application?
Without charging you extra, we can run the bare minimum of tasks to get your server up and running. If you need in-depth assistance, you can engage our server specialist to take care of the server for you.
Would you handle submitting the app to the App store or Google Play?
The submission of applications to the App Store and Google Play will be provided at no cost to you by using any mobile app development company available.
After my app has been released, would I be able to modify it?
To get started, we recommend releasing the most basic version of your app to the public. You can't know if your assumptions were correct until you release the app, therefore it's better to release a stripped-down version first and use that to drive your prioritisation of future features.With our development strategy of mobile app development cost in dubai, we allocate a set amount of developer time each month to make steady enhancements to your product.

Need Help ?
Book a 30 minute consultation for your app idea with our product strategist
Chat with us
Book a Meeting
Call Us: +971523608585
Contact our Agents for more details
Feel free to get in touch with us any convenient way
We understand clients' needs to create, develop and deliver full matrix of advertising and marketing campaigns applying the most innovative production techniques. so get intouch with us as soon as possible.
Location and Address
U.A.E Branch:
Emaar Square Building – 1, Office no – 701 – Downtown – Dubai – United Arab Emirates
EGYPT Branch:
309 Bouri square, Fifth Settlement, Cairo
INDIA Branch:
C-II/203, New Ashok Nagar, 110096, New Delhi, INDIA