Completely customizable high-quality robust mobile Apps
It's not just the App, we create a seamless user experience that keeps them coming back. We are recognized among leading custom App development companies. Our App development services include:
We don't just build app, we create an experience.
We develop secure, scalable and intuitive mobile apps that can be deployed across different platforms including iOs, Android and Windows.
Our core strength is designing custom mobile app with excellent user experience. We strive to implement project management practices that ensure we deliver the right product to meet your unique needs.
We know that app development relies on a complete understanding and execution including key functionality: comprehensive design documentation, agile development and testing, as well as post-launch support which is why we have a team of experts on ground.
Our team includes experienced programmers, artists, and UI/UX designers with specialization in native and hybrid design and development
Our clients range from multinationals to startups and small businesses.


iOS Apps


Android Apps


Native Apps


GPS Apps


React Apps


VR Apps
Innovation & excellence powered by latest technology
THE POSSIBILITIES ARE INFINITE
Feature-packed and high-performance App from experienced APP developers. With the help of best Industry frameworks available, our team makes App development easy and enjoyable so that you can focus on building your business.
What we do
Innovation and impact
Our Software agency has two goals: optimise every user's experience, and create real impact for our clients.

Ecommerce Apps

Social Meida Apps

Travel Apps

Educational Apps

Healthcare Apps

Fashion
Our Latest Projects
75% of companies in UAE plan to increase investment in mobile apps in 2019. If you don't, there's a good chance you'll be left behind your competitors.
OUR MOBILE
APP DEVELOPMENT SERVICES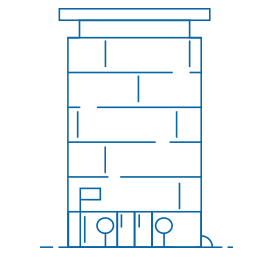 Enterprise
app Developmetn


Small Business
app Development
What Our Clients Say
90% of our clients would recommend our services to others. We love what we do and we do what our clients love.
We came into contact with Daiyra 360 Communication for Just PAYMEMII App. It is an on-demand taxi booking that we developed with an aim to provide passengers with more security features and more chances to earn for drivers. Daiyra team listened to our requirements and develop the app according to them. In the end, they delivered what we were expecting them from us. They did a fantastic job and handed us a solution that meets our expectations. We would highly recommend them for their amazing services.
Oluwasegun - PRESIDENT
(PAYME.MII GLOBAL)
Fantastic work! I am just impressed by their service quality and working strategy. I hired them for the development of my online store and they have satisfied me to the full by delivering the exceptional solution. They have a great expertise, are dedicated, attentive, talented and care much about the client needs. Highly recommended.
Awad Al Abed Ali Alameri - CEO
(Middle East Auditing)
My search for a top-quality SEO service provider has positively ended with Daiyra! Not only these SEO guys are perfect in their digital marketing efforts but they're also trustworthy. My site was facing some Google penalty issues when I approached them. Instead of working silently to just complete the given working hours, they informed me all along the way and delivered the best possible result. I've already worked on a few smaller ones with Daiyra, Dubai and have recently entrusted them with a million-dollar project! These SEO guys at Daiyra rock!!
Mudassir Shaad - CEO
(IWAYY Technology Solution UK)

Need Help ?
book a 30 minute consultation for your app idea with our product strategist
Chat with us
Book a Meeting
Call Us: +971-523608585, +971-45897971
Contact our Agents for more details
Feel free to get in touch with us any convenient way
We understand clients' needs to create, develop and deliver full matrix of advertising and marketing campaigns applying the most innovative production techniques. so get intouch with us as soon as possible.
Location and Address
U.A.E Branch:
#1305, Regal Tower, Opposite JW Marriott Marquis Hotel, Business Bay, Dubai, UAE.
EGYPT Branch:
309 Bouri square, Fifth Settlement, Cairo